An interview with Kim Piotrowski, a supply chain consultant at Profit Point
This month, the Alice Paul Institute's Girls Leadership Council had the pleasure of hosting a variety of professionals across numerous fields for their much-anticipated Mentor Night. We sat down with a handful of mentors from the series to discuss their thoughts on mentorship, their advice for young professionals, their work environments, and more.
This content has been edited for clarity.
Describe your field and the role you play. Please include any relevant educational background, training, experience, certifications, etc.
Kim Piotrowski: I'm a supply chain consultant at Profit Point. I'm currently working with a large chemical company helping them implement planning and scheduling tools to better serve their customers and reduce manual work. I previously had over 30 years of experience in manufacturing and chemical supply chains working for Rohm and Haas, then Dow. I have a degree in Chemical Engineering and have worked on multiple optimization and implementation projects over my career. 
Did you have a professional mentor? If so, please describe how this relationship impacted your career.
Kim Piotrowski: I never had a formal mentor, but I've had multiple informal mentoring relationships over the years. Talking to a mentor can be a great way to get an outside perspective on a tough project, a career option, or even a work-life balance issue. There were definitely times when I was questioning myself or my abilities, and it was great to talk to someone else about options. 
How do you believe mentorships can be a valuable asset for young women beginning their professional careers?
Kim Piotrowski: I think mentorships can help you explore your options and have a "safe space" to talk about your path forward.
What advice would you give to your younger self about going into the workforce?
Kim Piotrowski: Don't assume just doing good work is enough to get ahead! You need to think about what you want and be prepared to ask for it.
Did your gender ever pose an obstacle to you in your career journey? If so, please describe.
Kim Piotrowski: I honestly don't think it did, but I give a lot of credit for that to my first company, Rohm and Haas. I started at a chemical manufacturing facility as a process engineer, and it was definitely a male dominated workforce. There were good female role models in manufacturing and then later when I switched to supply chain as well.
Do you feel your field embraces diversity? If not, how do you hope to see things improve in the future?
Kim Piotrowski: I do think supply chain in general embraces diversity. Supply chain has been such a hot topic lately and impacts all industries. I think there will be lots of opportunities in the future. 
What are your professional goals for the future?
Kim Piotrowski: I'm at a point in my career where my goals are a little different. I plan on continuing to work, but I want to make sure I'm having fun (one of our company goals!) and want to volunteer and give back more.
What is one thing you hope the GLC girls take away from meeting you?
Kim Piotrowski: That they should "Dream Big!" I came from a really small town in Ohio and had never been on a plane until I was in my early 20s. My career has allowed me to travel the world, and I have great family and friends!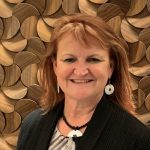 Kim Piotrowski is a senior consultant with Profit Point and has extensive knowledge of chemical supply chains. She has significant system implementation experience, and her close working relationships with manufacturing have allowed her to lead projects that balance needs across the end-to-end supply chain and deliver sustainable results. As a supply chain "lifer," Kim has spent over 30 years in various roles in manufacturing and supply chain for Rohm and Haas and Dow Chemical, including Regional and Global supply and demand planning, service quality, and logistics improvement. She has a passion for identifying and closing work process gaps and building practical solutions for end users. Kim has a BS in Chemical Engineering from The Ohio State University. Outside of work, Kim enjoys travel and scuba diving.