An interview with Stephanie Welder, an independent educational consultant
This month, the Alice Paul Institute's Girls Leadership Council had the pleasure of hosting a variety of professionals across numerous fields for their much-anticipated Mentor Night. We sat down with a handful of mentors from the series to discuss their thoughts on mentorship, their advice for young professionals, their work environments, and more.
This content has been edited for clarity.
Describe your field and the role you play. Please include any relevant educational background, training, experience, certifications, etc.
Stephanie Welder: I'm an independent educational consultant who helps students prepare documents for college applications and for job acquisition. As a member of the IECA (Independent Educational Consultants Association) I'm held to high professional standards and have access to up-to-the-minute information on college admissions. My master's degree in counseling for higher education provides tools to help my clients identify their goals, preferences, strengths, and mindset. 
Did you have a professional mentor? If so, please describe how this relationship impacted your career.
Stephanie Welder: Fortunately, I've been mentored by my colleagues in the IECA and Pennsylvania Career Development Association. Mentoring is an ongoing reciprocal relationship. 
How do you believe mentorships can be a valuable asset for young women beginning their professional careers?
Stephanie Welder: Mentors can be guides who help the mentee acquire the skills and the network to progress in their careers. This is particularly important for women who tend toward getting along rather than taking strategic steps to advance. I recommend finding someone to help with tips for negotiating a higher starting salary; starting salary is a determinant of future income.
What advice would you give to your younger self about going into the workforce?
Stephanie Welder: Start by doing something that you love but don't be afraid to take a leap into something new.
Did your gender ever pose an obstacle to you in your career journey? If so, please describe.
Stephanie Welder: Gender was less an obstacle than was hesitation over making a career move when I didn't have someone to tell me to go for it.
Do you feel your field embraces diversity? If not, how do you hope to see things improve in the future?
Stephanie Welder: Yes! Educational consulting advocates for broadening access and promoting under-represented candidates. 
What are your professional goals for the future?
Stephanie Welder: One of my goals for 2022 is to create new paths to deliver my work to potential clients.
What is one thing you hope the GLC girls take away from meeting you?
Stephanie Welder: Girls, you are "enough" just as you are.  Try new things, take risks, seek advice. Never fear failure; it's the best learning tool. Pick yourself up and start again.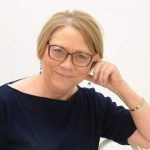 Everyone benefits from having an expert in their corner, especially when starting something as fluid as college admissions or getting a job. In 13 application seasons as owner of Access College and Career Consultants, LLC, Stephanie Welder has learned how to navigate applications by visiting 450 colleges, creating relationships in admissions offices, and staying on top of trends; she's monitored changes in how colleges build a class and changes that affect the jobs that graduates are getting. Welder's previous experiences as a counselor and teacher have built upon one another enriching her understanding of how doors unlock when we are open to walking through them. Her ideal clients come to her to explore who they want to become and strategize how to get there. Together they prep and polish their application materials.