Feminist Film Series: The Archivettes
Grab a blanket and some popcorn, and join us on the lawn at Paulsdale for an outdoor screening of The Archivettes with director Megan Rossman.
"Our history was disappearing as quickly as we were making it."
With that realization, Deborah Edel and Joan Nestle co-founded the Lesbian Herstory Archives, the world's largest collection of materials by and about lesbians.
For more than 40 years, through many of the major milestones in LGBTQ+ history, the all-volunteer organization has literally rescued history from the trash.
Now the co-founders are in their mid-70s, and the group faces a number of challenges: A transfer of leadership. The rise of digital technology. A renewed call to activism in a politically charged moment.  
"The Archivettes" is a documentary film that explores how this group came together to combat lesbian invisibility and create "a place that says yes."
Screening courtesy of Amazon.
Thank you to our event sponsor, Assemblywoman Carol Murphy.
Thank you for being a member of our community! API brings these programs to you for free. If you would like to support future programming, please consider making a donation.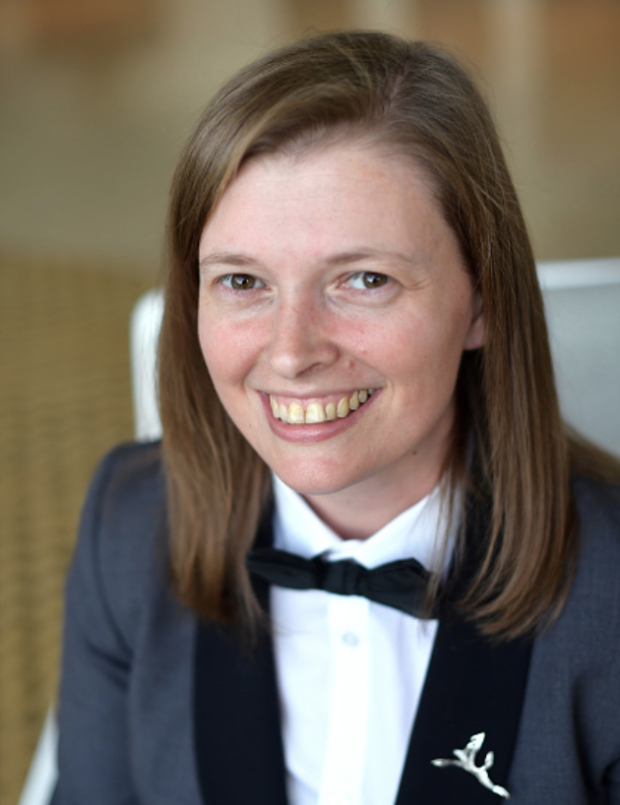 Megan Rossman is an award-winning documentary filmmaker and assistant professor and chair of communication at Purchase College.

Rossman's films have screened at festivals including DOC NYC and Outfest. Her film Love Letter Rescue Squad won best student documentary in the Emerging Filmmakers Showcase at the Cannes Film Festival American Pavilion in 2017. She has also worked as a multimedia journalist at The Washington Post and as the director of video at Teach For America.

In 2011, she won a regional Emmy for her video Unfinished Business: Earth Day, 40 Years Later. In 2009, Rossman collaborated on "A Mother's Risk," which was a finalist for the Pulitzer Prize in international reporting.