Alice Paul Institute offers the premier leadership development programming 
for teens in the Philadelphia metro region.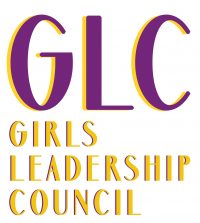 The Girls Leadership Council runs the length of the school year, with members attending monthly meetings at Paulsdale. At the meetings, girls learn about issues affecting women in the US and around the world, and how to be effective advocates and allies as they work towards awareness and positive social change. They practice public speaking and networking skills, work with professional female mentors, and attend exciting events like the International Day of the Girl at the UN, the Alice Paul Equality Gala, and the National Young Feminist Leadership Conference. 
To learn more about the Girls Leadership Council click here.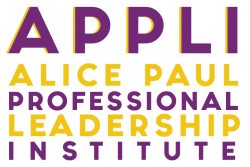 aPPLI: Alice Paul Professional Leadership institute
The Alice Paul Professional Leadership Institute (APPLI) is an interactive virtual summer camp that helps teen girls identify and develop the skills that lead to academic and professional success.
Join women who are leaders in their fields for discussions about careers in law, medicine, engineering, and more. 

Learn how to build a compelling resume, how to find and apply for internships, personal finance strategies to start as a teenager, and the ins-and-outs of professional communication. 

Gain a deeper understanding of how to find and finance the right college education. 

Practice networking in personal mentorship sessions with professional women from the greater Philadelphia area.
APPLI teaches young women skills and strategies to hone their potential, so they can walk confidently into the future that they will be leading. Alice Paul: Through the Lens of Leadership
This two hour group program offers deep engagement with Alice's struggle to secure women's suffrage, and the strategies and tactics that made her such a powerful leader. Students participate in meaningful discussions about leadership and social action, and then do a group activity that challenges them to apply those principles to real-world issues.
We offer two guided tours of Paulsdale, the childhood home of Alice Paul. The highlight of our engaging tours of the farmhouse, which sits on six acres and is a National Historic Landmark is Alice Paul: In Pursuit of Ordinary Equality, the permanent exhibit on the ground floor that tells the dynamic story of Alice Paul's leadership in the women's suffrage movement and her lifelong fight to legally protected gender equality.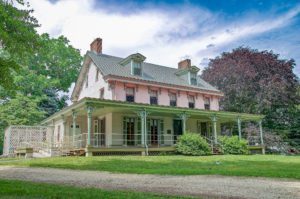 This hour-long guided tour of Paulsdale introduces students to Alice Paul and our headquarters, historic Paulsdale, where she grew up. While the tour uses our permanent exhibit, In Pursuit of Ordinary Equality, the details of the presentation are tailored to suit the age group and interests of the students attending.
Interested in a teen program? Fill out the form below and a staff member will be in contact shortly.
For more information about API's programs for teens, contact Program Director Alyssa Hunt at ahunt@alicepaul.org or by phone at 856-231-1885.
Sign up for our newsletter