About the Alice Paul Institute
The mission of the Alice Paul Institute is to honor the legacy of Alice Paul's work for gender equality through education and leadership development.
The Alice Paul Institute is committed to having a positive impact in the ongoing, intersectional struggle for gender equality. We utilize an expansive and inclusive understanding of the terms "women" and "girls" and welcome the participation of trans women and girls, non-binary and gender non-conforming people, and anyone else who identifies with women and girls.
In 1984, a group of advocates for the Equal Rights Amendment (ERA) decided to ensure that the 1985 centennial of the birth of Alice Paul, the author of the ERA, would be appropriately commemorated. They founded the Alice Paul Centennial Foundation, then created a slate of leadership programs for girls and purchased an important collection of Paul's papers and artifacts. Eventually, they were also offered the opportunity to acquire Paul's childhood home, Paulsdale, saving the house and property from development.

Today, as the Alice Paul Institute, the organization continues to educate and empower girls and young women to view themselves as leaders, encourage civic engagement, preserve Paulsdale, and advocate for the passage of the ERA which, when enshrined in the U.S. Constitution, will give legal and lasting equal protections to people of all genders.
API builds the civic engagement needed to advance gender equality.
API effectively advances appreciation of women's history and promotes its importance in understanding the social, economic, and political situation of women today.
API expands engagement in its leadership development programs for young women across the Delaware Valley.
API increases annual revenue to support program growth and infrastructure stabilization.
Enhance API's core infrastructure to better secure long-term sustainability.
For general inquiries, write to info@alicepaul.org or call the office at (856) 231-1885.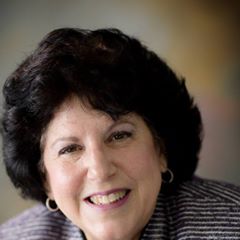 Linda Coppinger
Interim Executive Director
Linda is returning to the Alice Paul Institute (API) as the Interim Executive Director. As the immediate past Board Chair for the API Board of Directors, Linda has many years' experience with the organization. Linda is the owner of Senior & Special Needs Solutions LLC., a full-service firm dedicated to providing individuals, families and organizations with opportunities for enrichment, empowerment and education. Care management, project management and program development are but a few of the services she offers.
Linda created her business in February 2017, after she retired as Executive Director South Jersey from the Alzheimer's Association Delaware Valley Chapter. A highlight of her Alzheimer's experience was being appointed by Governor Christie to serve on the New Jersey Alzheimer's Disease Study Commission and helping to create an extensive report detailing recommendations to make New Jersey a dementia-capable state.
Prior to working in the senior community, Linda was a professional Girl Scout. She also worked in in the field of intellectual/developmental disabilities for many years, including stints at the Arc of Camden County, the Bancroft School and Robin's Nest, Inc. Linda's extensive nonprofit experience has given her a wealth of knowledge about advocacy, fundraising, grant writing, training, management and administration.
Linda holds a Master of Organizational Leadership from Rider University. Originally from Central New Jersey, Linda resides in Lindenwold with her husband George and their two grown daughters, Kirsten and Courtney.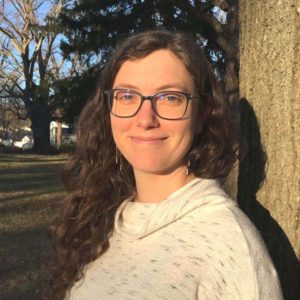 altana west
Operations Director
Operations Director Altana "Tane" West came to the Alice Paul Institute in 2019 to support Centennial celebrations for 100 years of women having the right to vote. New to the world of non-profit work, West became passionate about equality through her escapades in over thirty countries across six continents. With a B.A. in Law and Justice from Rowan University, she has enjoyed her engagement with programs at API and hopes to one day pursue policy writing at the local level. Today she uses her past management experience to oversee operations for the organization. Tane lives in Mount Holly with her husband, niece, and site clean up supervisor – a new puppy named Rudy.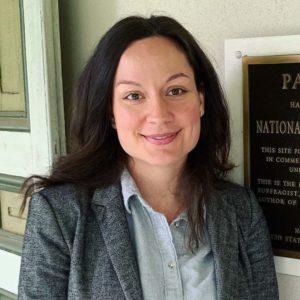 rachael glashan rupisan
development Director
Rachael Glashan Rupisan holds a BFA in Dance from Temple University, which led her to non-profit management for arts & culture organizations. Over the past ten years, Rachael has established fundraising strategies for the Performance Garage, Koresh Dance Company, and most recently Pennsylvania Ballet. In addition to her development work, Rachael has consulted with a number of organizations to determine strategic goals that help forward their missions. Rachael is thrilled to be taking on this role with API, combining her love for the non-profit sector and interest in women's issues. Rachael lives in Collingswood with her husband, children and two dogs.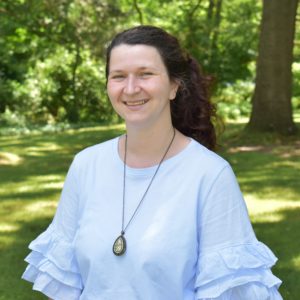 alyssa hunt
program Director
Alyssa Hunt is the Program Director for the Alice Paul Institute. Hunt returns to the non-profit sector after several years working as a chef and a childcare professional. Alyssa holds a Bachelor's degree in Literature with a minor in writing from St. Edward's University in Austin, TX, and pursued graduate studies in Folklore at the University of North Carolina at Chapel Hill. She is fascinated with history and narrative, and the ways in which we cultivate meaning through the stories we inherit and the ones we tell about our own lives and communities. She is thrilled to apply these passions to both continuing established programming at API, as well as developing new ways for women of all ages to engage with themselves as active history changers and makers.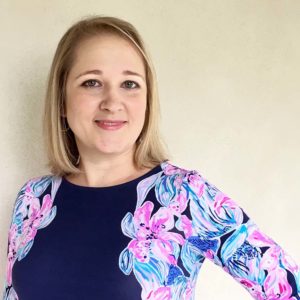 leslie gray
Development Associate
Leslie Gray has been interested in the work of Alice Paul since visiting Paulsdale on a fourth grade field trip. She is thrilled to be able to use her passions for women's issues and empowerment in her role. Leslie holds a B.A. in French Studies with a minor in Italian from Bishop's University in Lennoxville, Quebec. She has previously worked as a high school teacher, translator, and office administrator. She is an active volunteer with Alpha Delta Pi Sorority. Leslie lives in Mount Laurel with her husband, daughter, and two dogs.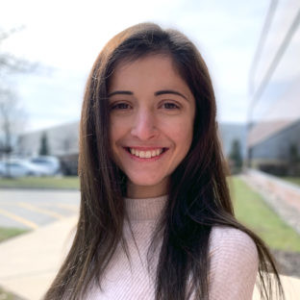 Erica Meline
Communications Assistant
Erica Meline came to the Alice Paul Institute in 2019, first as an intern and then as Communications Assistant for the New Jersey Statewide Initiative, NJ Women Vote: The 19th Amendment at 100. She is now a part of the Alice Paul team as a Communications Assistant, offering support in communications and marketing for the organization. Erica has a love for advocacy and is passionate about working with nonprofits to promote social justice and progressive change. Prior to her time at API, Erica worked with both the Andrew Goodman Foundation and Big Brothers Big Sisters IR. A recent graduate of Ramapo College, Erica received her BA in Communication Arts, and aims to blend skills like creativity, communications, and marketing with her advocacy work as she progresses in her career.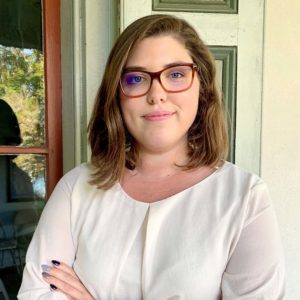 Colleen Tryner
Accounting Clerk
Accounting Clerk Colleen Tryner came to the Alice Paul Institute in early 2016. In her time at the Alice Paul Institute, she has served as an intern, a Development Associate, and Lead Coordinator for the Girls Leadership Council (GLC). Colleen now applies her holistic knowledge of the organization and passion for coordinating to manage various day-to-day processes and projects for staff, interns, and volunteers. Colleen is a graduate of Rowan University with a B.A. in History and Art, minors in Art History and Business Administration, and a concentration in International Studies.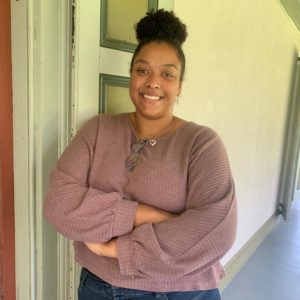 Quincy Wansel
Museum Assistant
Quincy Wansel began her tenure at API in 2021 as a Social Media Intern before moving into the Museum Assistant role. Quincy is a Rutgers-Camden student with a major in Africana Studies and a double minor in English and Museum Studies. She has a fiery passion for gender studies, social justice, and racial issues. Before API, Quincy worked for equality with fellow college students through the Black Student Union at her school, participating in Black Lives Matter marches, writing Black and women's empowerment-focused poetry, and reading that poetry to eager students at an all-girls school in the South Bronx. After graduation, Quincy plans to pursue an MA in Education and then to begin her career as a high school African American History teacher.
Deirdre Webster Cobb, Chair
Dottie Schindlinger, Vice Chair
Isolde Benyo, Treasurer
Jamie Slimm, Secretary
Jessica Abrahams
Laurel Brennan
Elizabeth Bressi-Stoppe
Susan Carter
Michelle Cohen
Lisa Hendrickson
Yvette Mitchell
Nancy Mirfin
Carol Murphy
Mary Saile
June Sernak
Dolores Szymanski
Renee Thompson
Anna Beth Sheridan, GLC Representative
Meredith Simms, GLC Representative
SIGN UP FOR OUR newsletter