Paulsdale Closed until further notice
Due to the surge in coronavirus cases caused by the omicron variant, Paulsdale will remain closed until further notice. All events and programs for the time being will take place virtually. Thank you for your understanding as we work to keep our staff and community members safe and healthy.
Tuesday, Wednesday, & Thursday
Available for school classes and groups of at least 10 people to schedule a tour between 9 AM and 5 PM.
Open to everyone for tours between 12 PM and 5 PM. Tours will occur every hour on the hour (final tour starts at 4 PM) unless the house is booked for a Group Tour. Please reserve your spot on our booking webpage.
See the "Directions & Parking" section below for information about physical accessibility. For requests for accommodations, please email programs@alicepaul.org  at least 2 weeks before your visit. Note that the booking webpage will let you book a tour 1 week in advance, but we may not be able to fulfill requests for accommodations within that timeframe. 
For the health and safety of visitors, volunteers, and staff, masks must be worn inside the house. If you do not have a mask, a disposable mask will be provided when you arrive.
Individual/Small Group Tour
Time: 1 hour
Group size: fewer than 10 people
Cost: $10/person; free for kids under 6
The tour focuses on the values that Alice Paul learned during her childhood here at Paulsdale and the way those values led her to advocate for equality as a major figure in the women's suffrage movement. We ask visitors to participate in a dialogue with us about what spurred Alice to become a leader and how they have been inspired to take on leadership roles to benefit their communities and the causes they care about.
Visitors may also review the exhibit Alice Paul: In Pursuit of Equality and walk around the grounds.
When scheduling a tour visit, everyone in the party must fill out an entry into our booking system. There are up to 10 spots in each individual tour slot. Be aware you may take your tour with other visitors to the site unless you come with a group of at least 10 for a Group Tour.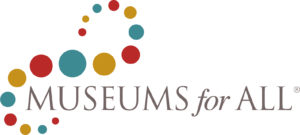 The Alice Paul Institute participates in the Museums for All program. As a participating organization, API offers individual admission at $2/person to individuals and families presenting a Supplemental Nutrition Assistance Program (SNAP) Electronic Benefits Transfer (EBT) card and a valid form of photo ID.
Ordinary Equality: The Life and Legacy of Alice Paul
Time: 2 hours
Group size: minimum of 10 people
Cost: $15/person
Our group tour features a 40-minute presentation and guided tour of the Paulsdale grounds, in which guests learn about Alice's life and work as well as the farm that once surrounded Paulsdale. Inside, visitors independently explore our permanent exhibit, Alice Paul: In Pursuit of Ordinary Equality. You'll also learn about the Paul family's daily life in the house, how it was restored, and its present-day use as a leadership development center.
The Alice Paul Institute offers programming for all grade levels at Paulsdale. Interested in more information? Check out our field trip programs here. You can also contact the Programming Department at programs@alicepaul.org for more information.
No scheduling is necessary for the self-guided outdoor tour. The suggested visitation times are between dawn and dusk so there is proper sunlight to do the outdoor tour.
The audio tour of our 6.5 acre-site includes 10 stops at numbered spots around the grounds with approximately 20 minutes of recorded audio. Visitors can stroll through the grounds, enjoying nature and learning the history of this once large and vibrant farm.
The tour starts at the white sign box next to the house where you will find directions on how to access the tour on your phone. Things to know about the outdoor audio tour beforehand:
The tour requires a personal smartphone with cellular data to access the recordings, hosted online.

There are laminated maps of the stops at the sign box.

For those with auditory impairments, the audio tour is accompanied with text for each stop.

Most of the outdoor tour is not on a paved surface. Be aware that you will be walking on the lawn with some uneven areas.
The Alice Paul: In Pursuit of Ordinary Equality permanent exhibit can be viewed in a series of videos on the Alice Paul Institute YouTube channel. Click play on any of the tiles below to get started.
Paulsdale: Alice Paul's 'Home Farm' and National Historic Landmark
Alice Paul: Growing Up Quaker
Alice Paul: Life at Paulsdale
Alice Paul: Life at College
Alice Paul: Arrested, Jailed, and Force Fed in England
Alice Paul & Lucy Burns: A Dynamic Duo of the Suffrage Movement
Pro Suffrage Vs. Anti Suffrage Propaganda
1913 Suffrage Parade in Washington D.C.
The National Woman's Party Fight for an Amendment
National Woman's Party Protests at the White House
Jailed and Force Fed: Conditions for the Silent Sentinels and the Night of Terror
19th Amendment: Women Win the Right to Vote
Alice Paul Writes the Equal Rights Amendment
Alice Paul and the World Woman's Party
Equal Rights Amendment: Alice We Are Here
Equal Rights Amendment: Blocking the Ratification
Paulsdale: Thank You for Touring Alice's 'Home Farm'
Alice Paul: In Pursuit of Equality
Alice Paul: In Pursuit of Ordinary Equality is the permanent exhibit at Paulsdale. It honors the legacy of suffragist and equal rights activist Alice Stokes Paul (1885-1977) and features family photographs, personal objects, and memorabilia. Wall panels throughout the first floor of the house detail each period of Alice Paul's lifelong work for equality. The exhibit highlights the principles of peace, human rights, social justice, and equality that guided Alice Paul throughout her life.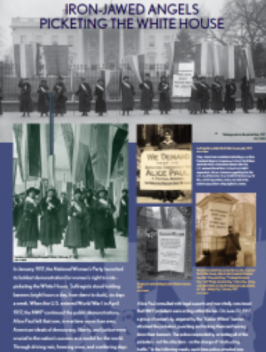 The Alice Paul: In Pursuit of Ordinary Equality permanent exhibit was made possible with the support from the New Jersey Historical Commission, a division of the Department of State.

Parking
A parking lot is located at the rear of the property, marked by signs. Cars may not be parked on the driveway loop or on the lawn.
Physical Accessibility
Accessible parking is available in a small lot close to the house. A wheelchair ramp is easily accessed off the circular drive. The first floor is wheelchair accessible, and an accessible restroom is available.
Directions
Coming from I-295 North or South:
Take Exit 40: Route 38 West/Moorestown.
Just before the third traffic light, take the "jug handle" turn on the right for Mount Laurel Road.
Turn left and cross Route 38 onto Mount Laurel Road (there is a gas station at the intersection).
Turn right onto the second street, which is Hooten Road.
Paulsdale is approximately ¼-mile ahead on the left.
Coming from New Jersey Turnpike North or South:
Take Exit 4: Moorestown/Philadelphia.
Follow Route 73 North (stay in right lane).
Turn right at Fellowship Road.
Continue on Fellowship Road for several miles, through five traffic lights, until you reach Route 38.
Merge onto Route 38 East and continue to Mt. Laurel Road.
Turn right onto Mt. Laurel Road (there is a gas station at the intersection).
Turn right onto the second street, Hooten Road.
Paulsdale is approximately ¼-mile on the left.
Coming from Philadelphia:
Take the Ben Franklin Bridge East, toward Route 30 East/Admiral Wilson Blvd.
Follow signs to: Route 38 East/Moorestown and Mount Holly (the exit ramp is on your left).
Continue on Route 38 East, and drive past Moorestown Mall (on the right).
Turn right onto Mt. Laurel Road (there is a gas station at the intersection).
Turn right onto the second street, Hooten Road.
Paulsdale is approximately ¼-mile on the left.
Sign up for our newsletter