The teen girls of today are the world leaders of tomorrow.
Girls Leadership Council is here to help prepare their way.
Alice Paul Institute's Girls Leadership Council (GLC) meets monthly between September and June to discuss issues of gender equity and social justice. We offer a unique curriculum that engages female-identifying teens on topics affecting women and girls in the United States and around the world. GLC members leave meetings equipped to have meaningful conversations about human rights, intersectionality, privilege, and much more. Check out previous years' calendars and topics here.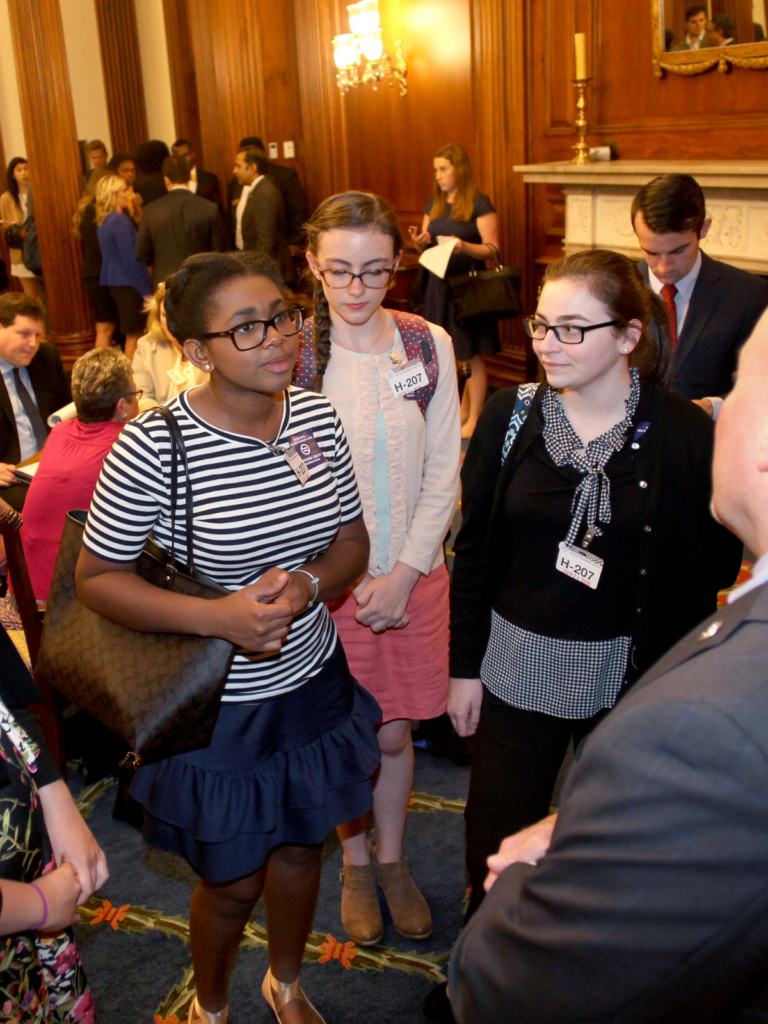 Leadership is more than learning what matters to you and talking with others who share those beliefs. It also involves knowing how to talk about yourself and the things you care about, and who to talk to about those things.  GLC devotes an entire month to professional development. Members learn how to write and give "elevator pitches" for themselves and the issues they care about most. Members put these pitches to use in our annual Flash Mentoring event, where professional women from a variety of fields across the Philadelphia region, and country thanks to new virtual opportunities, join us for conversation and networking practice. After members practice their skills at the mentoring event, they have the opportunity to use their newly refined skills to shine in conversation at special events like the Alice Paul Equality Gala or the Paulsdale Holiday Open House. In the past, members have also used these skills to: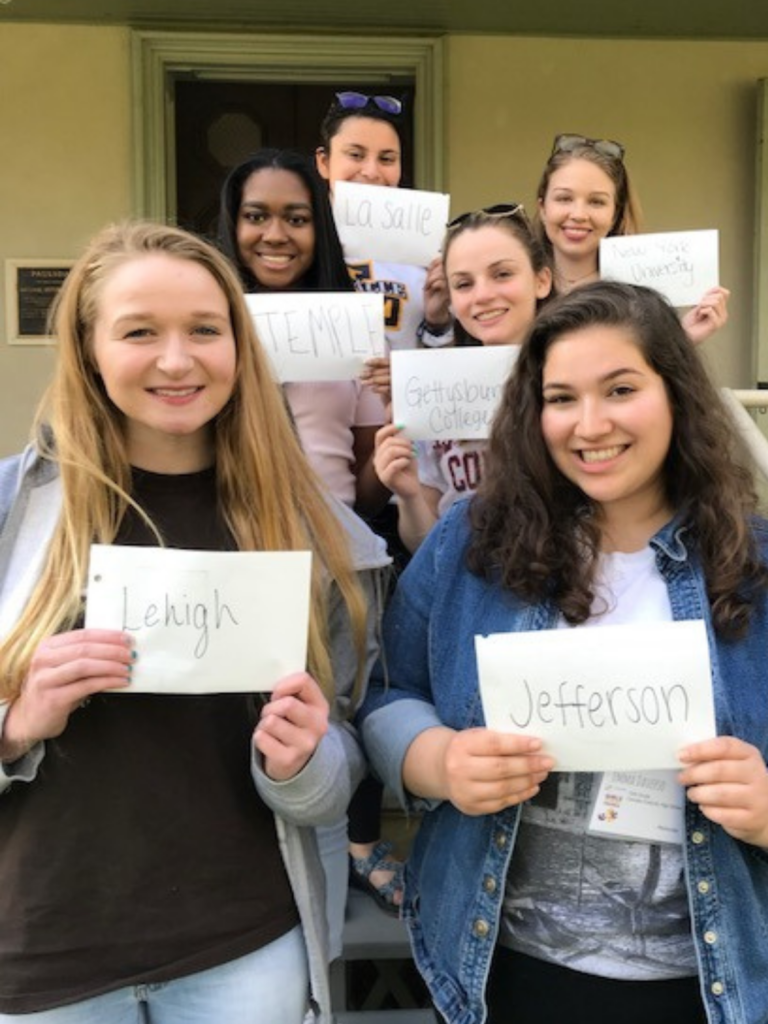 The GLC doesn't just talk about leadership potential, it develops and refines it! All members participate in leadership projects supervised by experienced GLC members who apply to serve on the Executive Leadership Board. Some recent examples include:
International Perspectives
While much of GLC focuses on domestic women's issues, we also emphasize the experience of women and girls abroad. As a chapter member of Girls Learn International (GLI), we are able to supplement our own curriculum with materials that teach about the experiences of girls from developing nations. GLC members have the opportunity to serve as a GLI representative, attending webinars with girls from other chapters around the world. Other opportunities for gaining international perspective in the past have included trips to the United Nations in NYC for the International Day of the Girl. In 2020, a GLC member was even featured in the virtual program to talk about her work combatting period poverty in New Jersey.
In addition to talking about leadership, and practicing the skills they learn with others in our meetings, GLC members take their passion for gender justice to the streets…of Washington, D.C.! From attending the National Young Feminist Leadership Conference to interviewing Congresswoman Jackie Speier (D-CA) who has repeatedly sponsored Alice Paul's own Equal Rights Amendment, GLC members use their critical thinking and professional speaking skills to engage the world around them. With API's recent commitment to continuing the legacy of the National Woman's Party, founded by Alice Paul in 1916 to fight for suffrage and gender equality, we look forward to additional opportunities for activities in Washington, D.C. for GLC members to learn about and make history.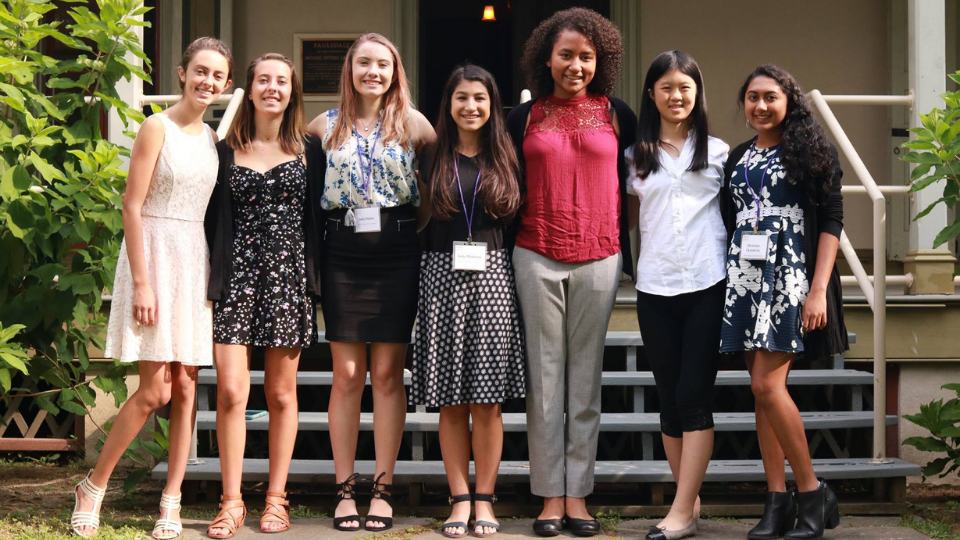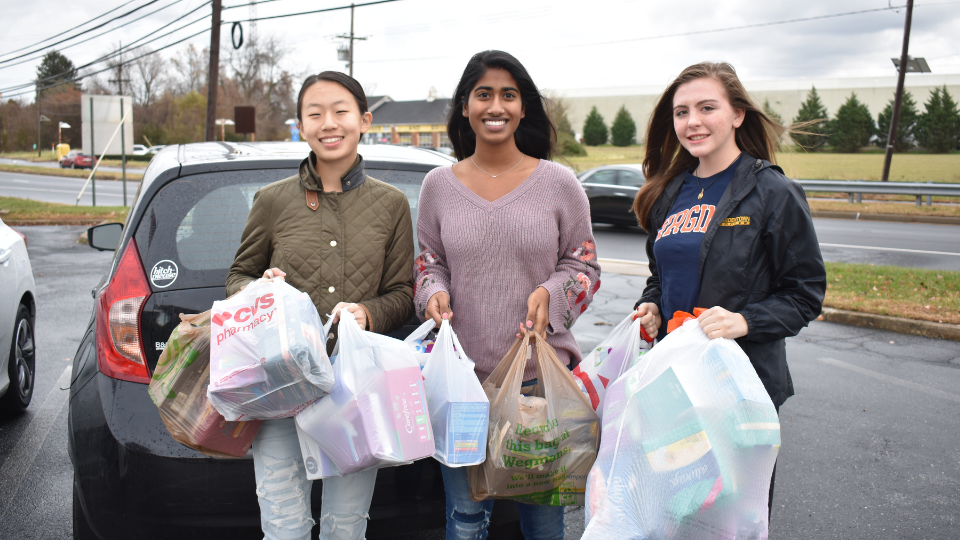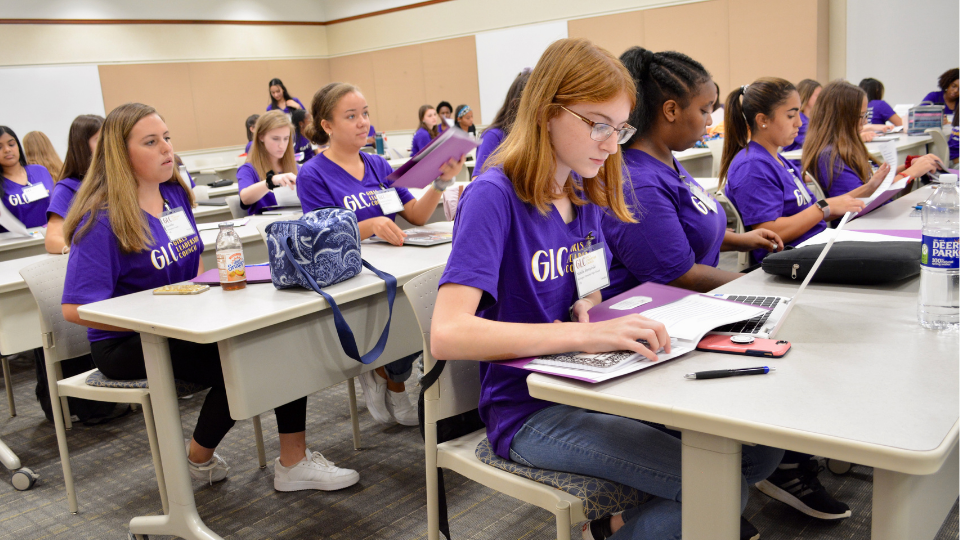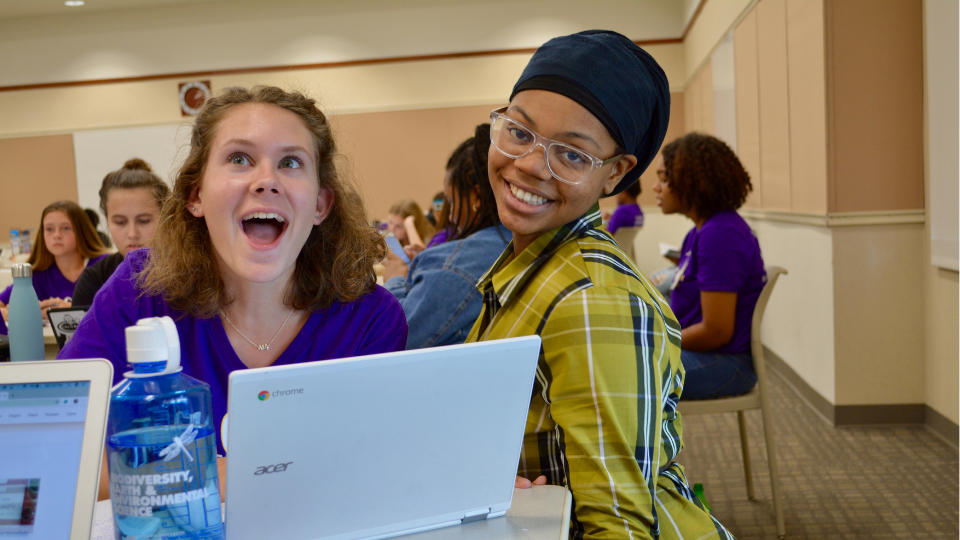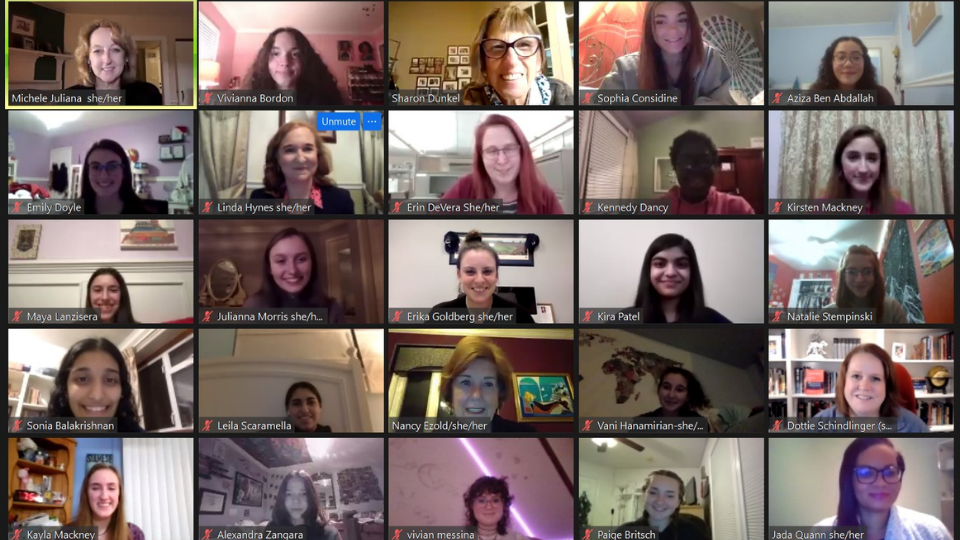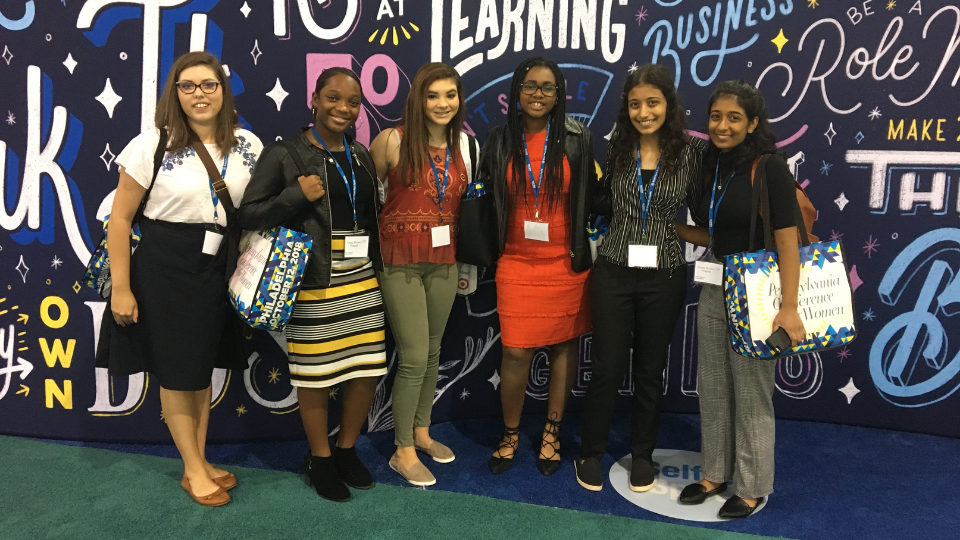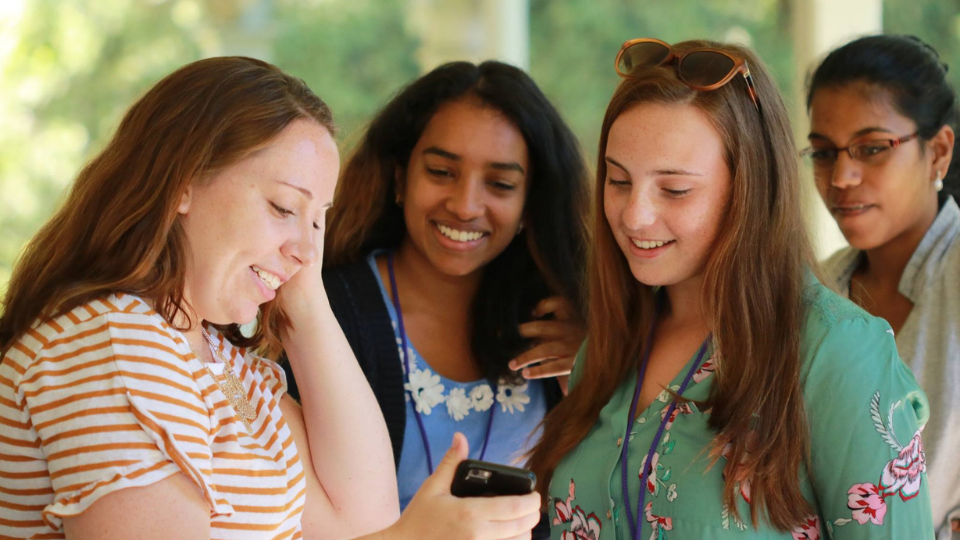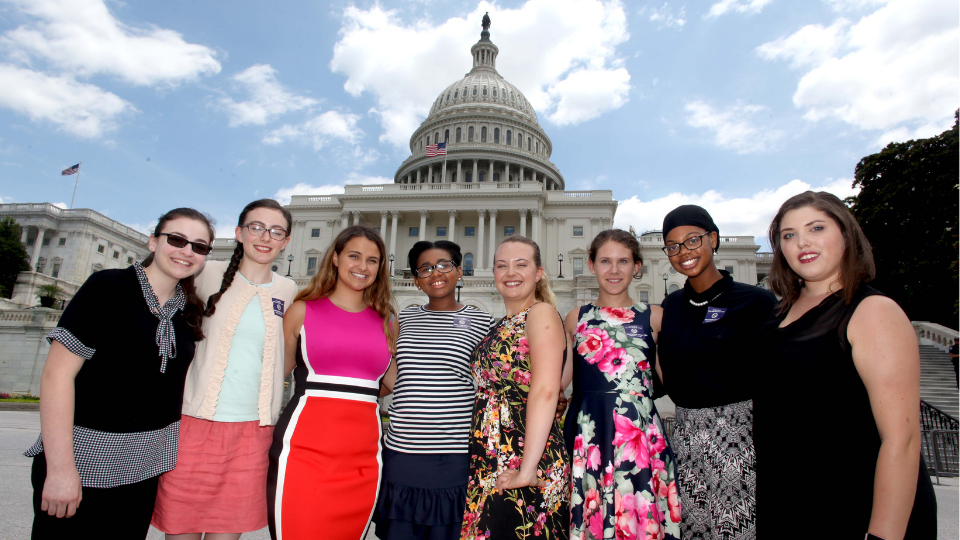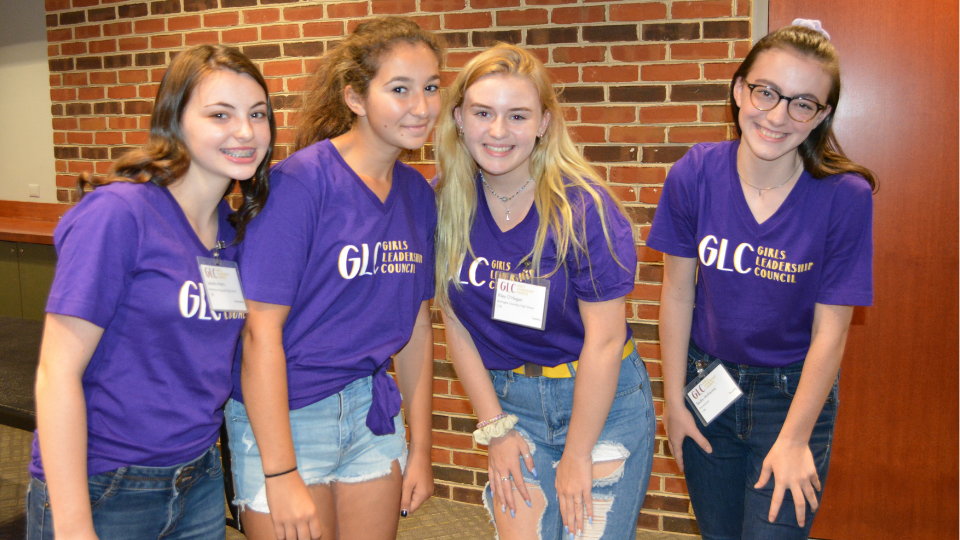 Now you know the big picture. What about the details?
GLC meets

every month from September – June. Due to  onsite capacity limits , we spread our meetings across three nights. Members commit to attend in-person either Wednesday or Thursday night each month, or to attend virtually on Tuesday. Meetings take place the first full week of each month, unless otherwise indicated on the

annual calendar

, from 6:30 – 8:00 PM.

You can read our full attendance policy here.
GLC costs

$200 for the year, which can be paid at the time of registration or in 4 installments throughout the year. This covers custom curriculum provided by dedicated staff facilitators, a GLC t-shirt, and refreshments at in-person meetings. Participation in trips and other activities may require an additional fee. Members are the first to learn about scholarships, volunteer opportunities, and service hours, and have access to a wide array of professional women through API's community networks. Limited need-based scholarships are available.

GLC operates

as a safe space for female-identifying high school students to come together and learn about issues that affect them. Meetings feature leadership committee sessions, presentations from facilitators, and in-depth discussions about monthly topics. Girls come away from meetings with information and insights from shared conversations, and additional resources so they can learn more about topics that interest them and feel empowered to take action on issues they are passionate about.
Registration is done on a rolling basis as capacity allows. If you are interested and currently unable to register, fill out the interest form to be added to our mailing list for an email reminder for registration for the following school year.
Sign up for our newsletter