The Alice Paul Institute offers a wide range of ways for people to become involved and help us advance our mission of empowering the next generations of leaders in the fight for gender equality. See below for employment opportunities, volunteer opportunities, and internship information. We believe that 0ur work must be intersectional to be effective and are always seeking opportunities to bring a diversity of perspectives and experiences into our organization.    
Job Opening: Development Director
Hours: Full-time (32 hrs./week)
Reports to: Executive Director
Salary: $50-60k commensurate with experience
The Alice Paul Institute seeks an experienced fundraising professional to serve as the full-time Development Director. The Director, a key-member of the senior leadership team, is charged with ensuring the delivery of mission-driven programs that guide strategic growth to take the organization to the next level. The Director works closely with the Executive Director (ED) and Assistant Executive Director (AED) or designee, the Board of Directors, staff, and volunteers to achieve significant organizational growth as outlined in API's strategic plan. The Director provides leadership and oversight for all of the organization's fundraising initiatives and will lead revenue growth strategies with a focus on cultivating and stewarding relationships with key stakeholders. The Director will be a frontline fundraiser, leading major and annual gift solicitation including focus on individual giving, corporate partnerships and events. The Director will oversee the Development Department staff, investing in their talent and encouraging their professional growth. The Director will ensure a positive work culture that reflects API's values of inclusion and equity.
This senior management position requires at least five years of fundraising experience, with a proven record of success in the field.
The Development Director's responsibilities include:
• Develop and implement detailed plans to meet fundraising goals in API's current strategic plan in partnership with the ED, AED, the Board and its committees.
• Lead the identification and cultivation of individual, corporate and foundation donors and prospects.
• Provide strategic direction for major gift cultivation and assist the ED and Board in the solicitation and stewardship of all major gifts.
• Enhance the organization's use of online fundraising techniques, including social media campaigns, and implementation of sales/marketing automation tools for ongoing donor cultivation.
• Manage the Development Operations & Stewardship Coordinator, and other fundraising consultants.
• Lead and implement major gift strategies in tandem with the AED/ED.
• Oversee the development of the annual fund.
• Oversee development of all fundraising materials and ensure the timely acknowledgement of all gifts by maintaining accurate and complete records of all gifts, correspondence, and donor information.
• Ensure smooth execution of signature fundraising events.
• Perform other duties as assigned by the ED.
The ideal candidate will be enthusiastic, flexible, and innovative; value API's mission and working in a small woman-centered organization. Key qualifications include:
• Bachelor's degree
• A minimum of five years of fundraising experience
• Experience is major gifts preferred
• Demonstrated excellence in organizational, managerial, and written and oral communication skills
• Familiarity with Salesforce database preferred
• Familiarity with social media & content marketing and sales/marketing automation preferred
• Organizational skills and efficiency with follow-up
• Passion for women's rights and a commitment to API's mission
• Ability to be a team builder, creative thinker and problem solver
• Self-motivation with ability to work independently
• A valid driver's license and reliable transportation
This is a full-time, salaried position with benefits offered. Some evening and weekends are required. The Alice Paul Institute provides a flexible, collaborative work environment and offers employees the chance to make a difference in the community. The ultimate goal of this position is to secure the resources necessary for API to make a significant impact in promoting girls leadership development, advocating for women's equality, and preserving and promoting women's history.
To Apply: Send cover letter and resume by email to Rachael Glashan Rupisan at rgrupisan@alicepaul.org by March 31st. Interviews will be conducted in April.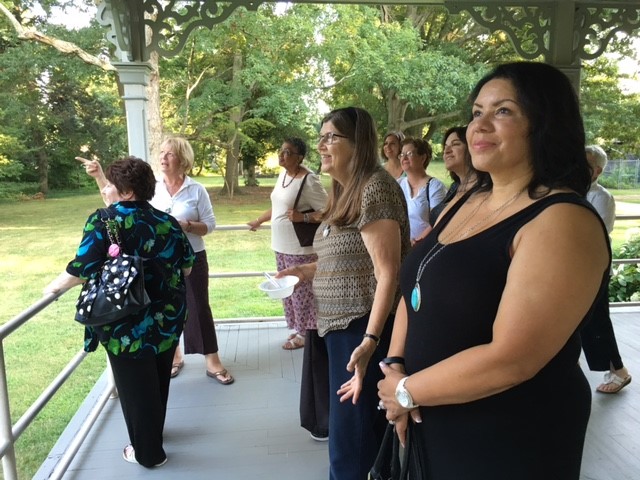 In the past year, the Alice Paul Institute has been reviewing volunteer opportunities. We are currently reworking our volunteer program to our adapting needs. If you are interested in volunteering, please fill out the form to to the right. Interested volunteers will receive updates on volunteer opportunities as they arise.
Questions? Contact Operations Director Altana West at awest@alicepaul.org.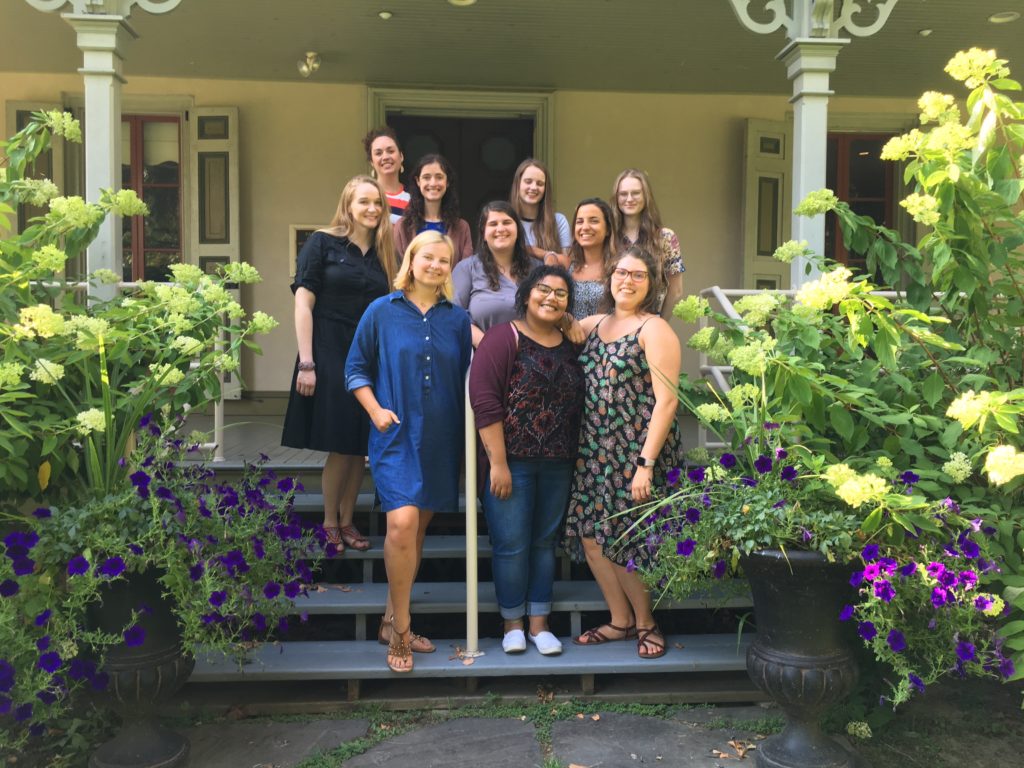 The Alice Paul Institute invites interns to apply for a position in one of the topic areas outlined below. If you are interested in an internship, please provide a cover letter, resume, and writing sample using the form to the right. Internship periods fall in line with standard semester periods (spring/summer/fall). Learn more about our internship program below.
Questions? Contact Operations Director Altana West at awest@alicepaul.org.
API is dedicated to educating the public about Alice Paul and other figures in the women's suffrage movement, the importance of civic engagement and access to voting, and the ways in which leaders in the movement for equality have had a positive impact on society. examining Alice Paul as a leader in history. Working with the Program Department, interns will learn about Alice Paul, the women's suffrage movement, Paulsdale and its adaptive uses as an historic site, and leadership development for children and teens. Please review the presentations, tours, and other programs outlined elsewhere on this site for more information.
Past internship projects:
Support programming through curriculum development and evaluation.
Plan and conduct focus groups with area girls and teachers.
Prepare a summary report of current research on girls and leadership and suggest ways of implementing the findings into API's leadership programs.
Serve as a Museum Assistant, welcoming visitors to Paulsdale and helping them to learn more about Alice Paul and the movement for gender equality.
Conduct historical research.
Scan photos and articles from the Barbara Haney Irvine Library.
Use the archives as source material for blog articles and social media online posts.
Marketing & Public Relations Interns at the Alice Paul Institute have many opportunities to build and refine their skills as communications professionals.
Past internship projects:
Enriching API's social media presence.
Assisting with social media campaigns.
Drafting copy for website development, blog posts, and press releases.
Drafting and designing publicity materials for digital, print, radio, and television media outlets.
Taking and editing photographs for publication.
Creating and editing video content on API's website and social media. 
Development interns can assist in API's essential fundraising efforts while learning best practices in development work. Projects could include:
Conducting research on potential donors and supporters 
Doing data management work in API's database
Drafting donor communications
Sign up for our newsletter