The Alice Paul Institute offers a wide range of ways for people to become involved and help us advance our mission through joining the staff, internships, or volunteering. Rooted in a deep belief in equality for all, API is dedicated to intersectional feminism to ensure our work is informed by a rich diversity of perspectives and experiences.
There are no available positions at this time.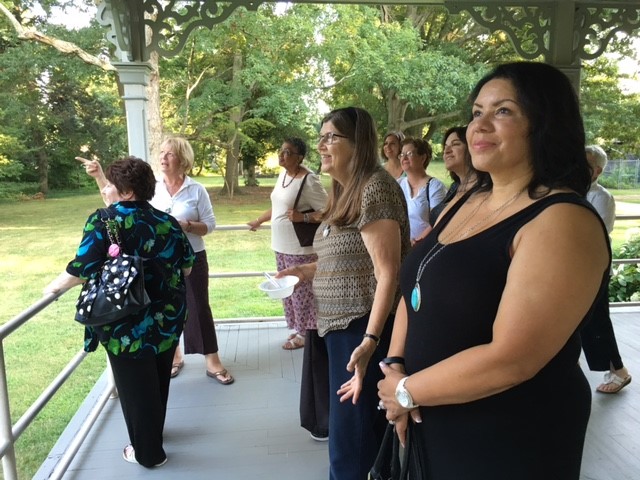 In the past year, the Alice Paul Institute has been reviewing volunteer opportunities. We are currently reworking our volunteer program to our adapting needs. If you are interested in volunteering, please fill out the form to to the right. Interested volunteers will receive updates on volunteer opportunities as they arise.
Questions? Contact Operations Director Colleen Tryner at ctryner@alicepaul.org.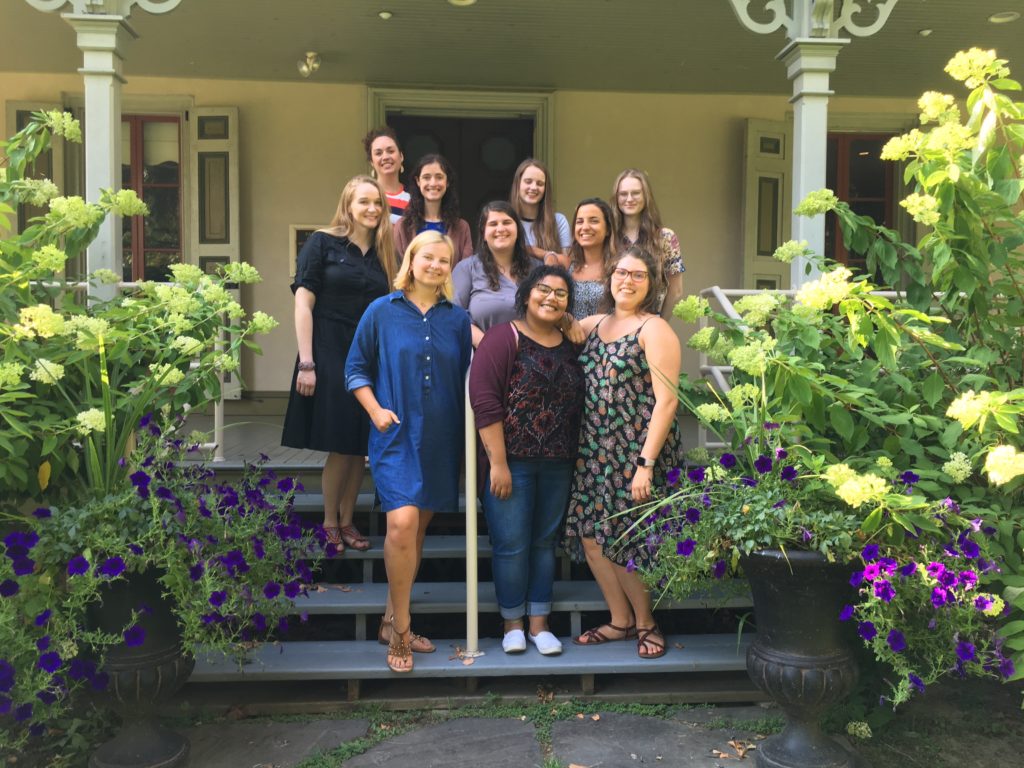 The Alice Paul Institute invites interns to apply for a position in one of the topic areas outlined below. If you are interested in an internship, please provide a cover letter, resume, and writing sample using the form to the right. Internship periods fall in line with standard semester periods (spring/summer/fall). Learn more about our internship program below.
Questions? Contact Operations Director Colleen Tryner at ctryner@alicepaul.org.
API is dedicated to educating the public about Alice Paul and other figures in the women's suffrage movement, the importance of civic engagement and access to voting, and the ways in which leaders in the movement for equality have had a positive impact on society. examining Alice Paul as a leader in history. Working with the Program Department, interns will learn about Alice Paul, the women's suffrage movement, Paulsdale and its adaptive uses as an historic site, and leadership development for children and teens. Please review the presentations, tours, and other programs outlined elsewhere on this site for more information.
Past internship projects:
Support programming through curriculum development and evaluation.
Plan and conduct focus groups with area girls and teachers.
Prepare a summary report of current research on girls and leadership and suggest ways of implementing the findings into API's leadership programs.
Serve as a Museum Assistant, welcoming visitors to Paulsdale and helping them to learn more about Alice Paul and the movement for gender equality.
Conduct historical research.
Scan photos and articles from the Barbara Haney Irvine Library.
Use the archives as source material for blog articles and social media online posts.
Marketing & Public Relations Interns at the Alice Paul Institute have many opportunities to build and refine their skills as communications professionals.
Past internship projects:
Enriching API's social media presence.
Assisting with social media campaigns.
Drafting copy for website development, blog posts, and press releases.
Drafting and designing publicity materials for digital, print, radio, and television media outlets.
Taking and editing photographs for publication.
Creating and editing video content on API's website and social media. 
Development interns can assist in API's essential fundraising efforts while learning best practices in development work. Projects could include:
Conducting research on potential donors and supporters 
Doing data management work in API's database
Drafting donor communications
Sign up for our newsletter