Girls Leadership Council: April Meeting Update
By Susie Girgenti, GLC Communications Coordinator
This month, GLC discussed the topic of mental health. Mental health is a very important topic, and we were able to unpack a lot during our meeting. We started the night by going over two questions to introduce the topic: What is self care and why do we need self care? As a group, we brainstormed ideas to answer these questions and came up with a list to reflect our personal thoughts on these matters. The girls then reflected on how mental health is portrayed through social media, and how that impacts us as individuals. We talked about how social media often times falsely describes mental health, and makes it seem that it is our own responsibility to be mentally healthy and stable. Social media puts a burden on us as individuals if we do not maintain a healthy mental state, therefore we discussed how to recognize falsely advertised information on mental health and better solutions for when we feel we are not in a good mindset.

Furthermore, we had a special guest speaker named Jessica Laus give GLC a presentation on restorative justice and peacemaking circles. We learned that restorative justice addresses the wrongdoing of an action and the harm it causes, and that peacemaking circles are a process in which a group of people come together to acknowledge that we are all in need of help and that helping others ultimately helps us at the same time. Jessica taught us the positive effect that each of these has on people individually and society as a whole, and how each of us can apply these factors to our own lives.

We concluded our meeting by initiating our own peacemaking circle. We each had a turn to share our thoughts on how we feel about the idea of disrupting dominator culture through teaching. It was a very exciting experience that the GLC girls enjoyed. Overall, our April meeting was full of positivity and educational experiences and we are looking forward to what next month's meeting has in store for us.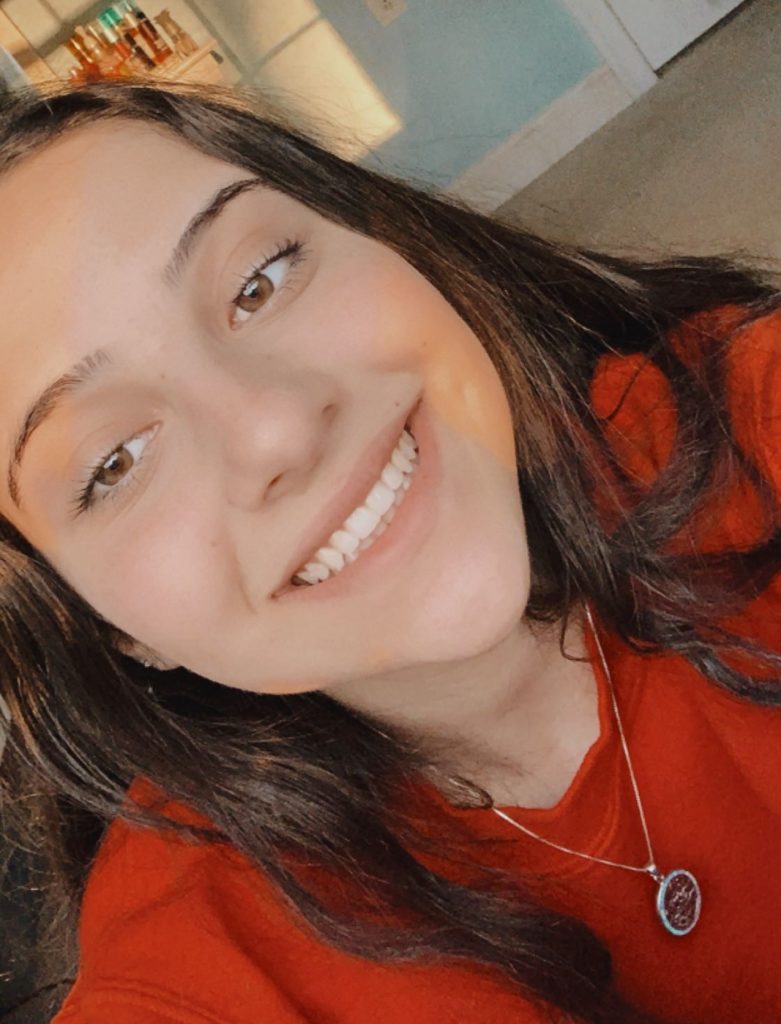 Susie Girgenti is a senior at Cherokee High School in Marlton, NJ. In addition to her role as the GLC Communications Coordinator, Susie is active in many organizations at her school including the Student Council, the Renaissance Club, and the National Honor Society. She also works part time at her Synagogue. Susie is passionate about issues of gender equality and joined GLC as a way to take more direct actions to make the world a more just and equitable place.