Girls Leadership Council: MAY Meeting Update
By Susie Girgenti, GLC Communications Coordinator
For the month of May, GLC discussed the topic of eco-feminism. Eco-feminism looks at how ecological concerns combine with feminist ones. Nature and the environment are feminist issues because an understanding of both of these helps one to realize how and why women's oppression is linked with the domination or exploitation of nature. Our meeting began by viewing a presentation on our topic that explained what exactly eco-feminism is, and how it was brought to light. For many years, data showed that women suffered from environmental problems, ultimately making this a feminist issue that started to get dealt with.
The girls in GLC watched three different videos that discussed eco-feminism from three different perspectives. The first video was presented by Asmae Ourkiya, who looked at eco-feminism from a queer perspective, and how queer women specifically were affected by eco-feminism. Next, the video of Heidi Hunter talked about motherhood and its effects within eco-feminism. And lastly, we watched Alexis Nikole share how eco-feminism affects race, specifically for people of color. It was very interesting to learn about eco-feminism from all different perspectives and see how many groups of women are all affected by it.
We concluded our meeting by "circling up" (a technique used from last month's meeting) to discuss our individual thoughts on what we learned. One by one, each of the girls gave their insights on eco-feminism, and what we could each do with this new information we had learned. Overall, our May meeting was exciting and educational, and we look forward to our final GLC meeting of the year next month.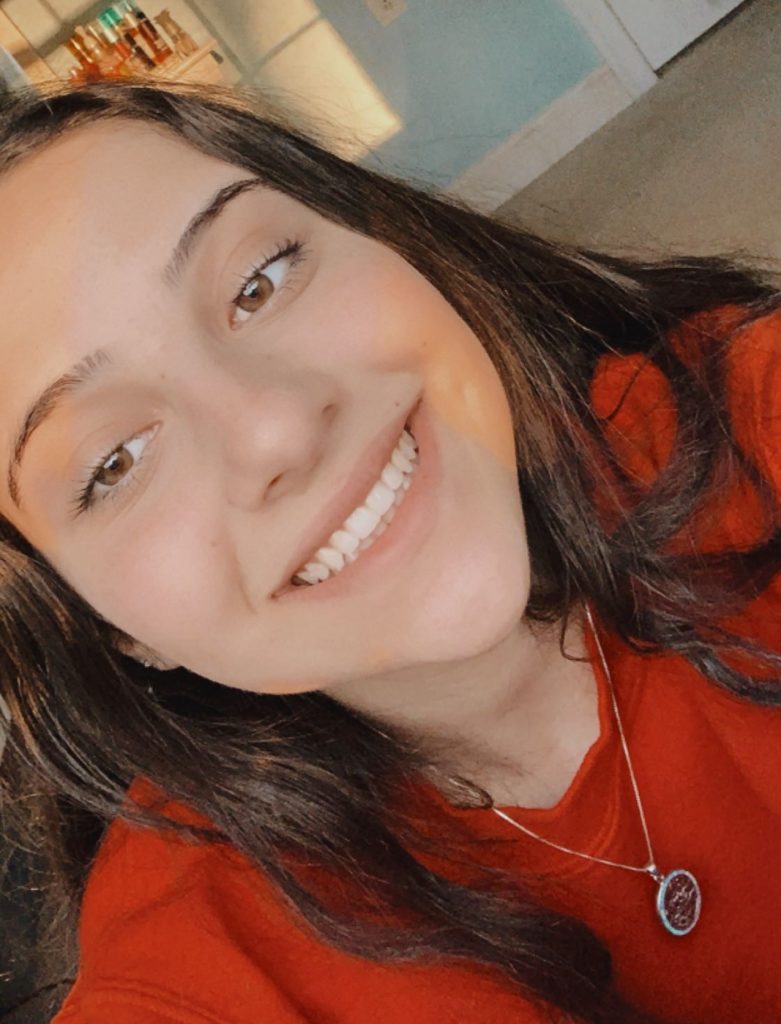 Susie Girgenti is a senior at Cherokee High School in Marlton, NJ. In addition to her role as the GLC Communications Coordinator, Susie is active in many organizations at her school including the Student Council, the Renaissance Club, and the National Honor Society. She also works part time at her Synagogue. Susie is passionate about issues of gender equality and joined GLC as a way to take more direct actions to make the world a more just and equitable place.